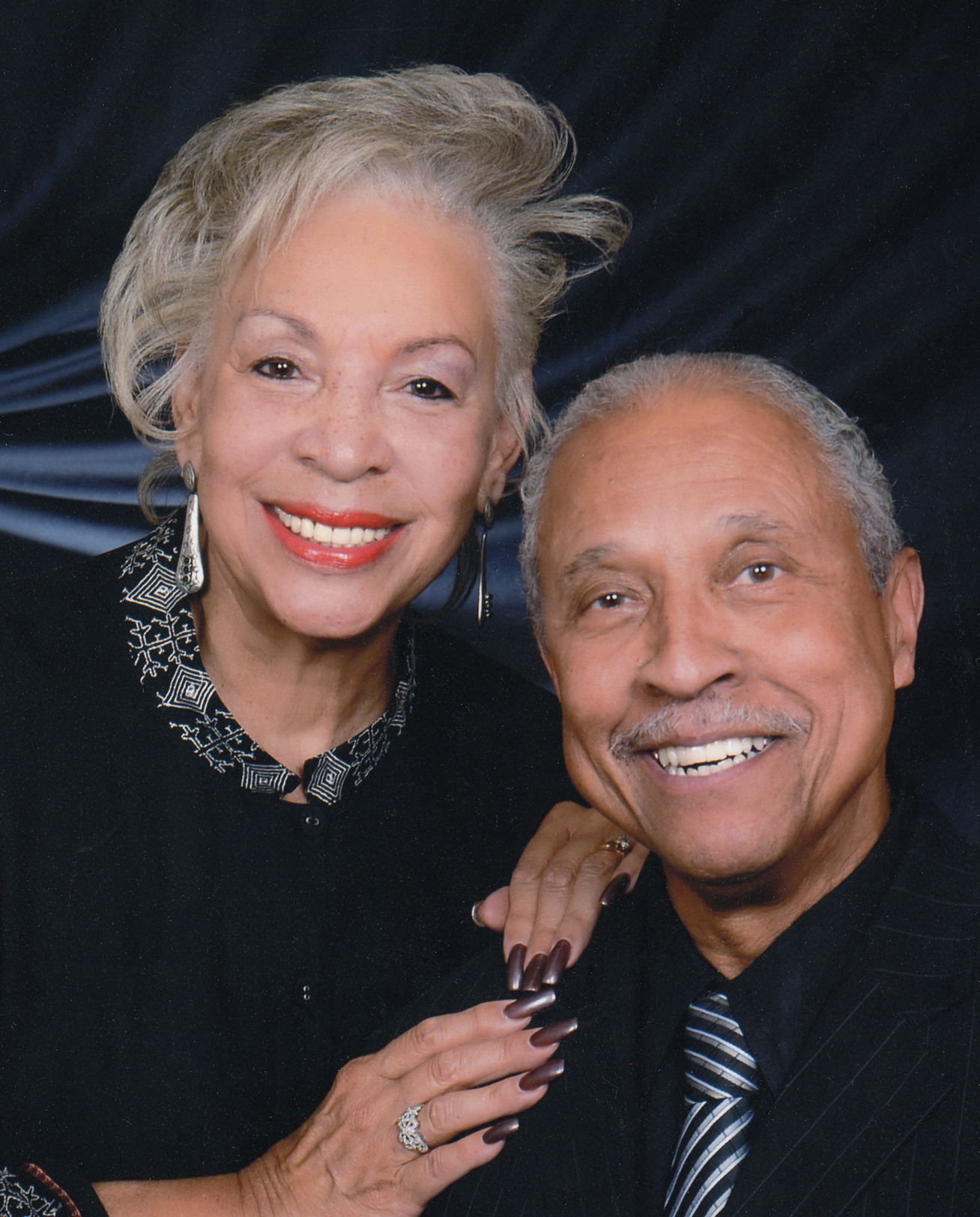 Dr. Ray Noble Taylor graduated from Indiana University with a B.S. degree in 1962. While at I.U., he was an active member of Kappa Alpha Psi and penned the lyrics to the popular fraternity ditty "Zoom Golly," which received national acclaim. Dr. Taylor received his D.D.S. degree from the Indiana University School of Dentistry in 1965, did post-graduate work at the Boston University School of Graduate Dentistry, and was selected Chief Resident at Harlem Hospital, where he met the love of his life, his wife, Frances. He went on to practice oral and maxillofacial surgery in Gary, Indiana, for 24 years. Now retired, Dr. Taylor and his wife live in Bradenton, Florida.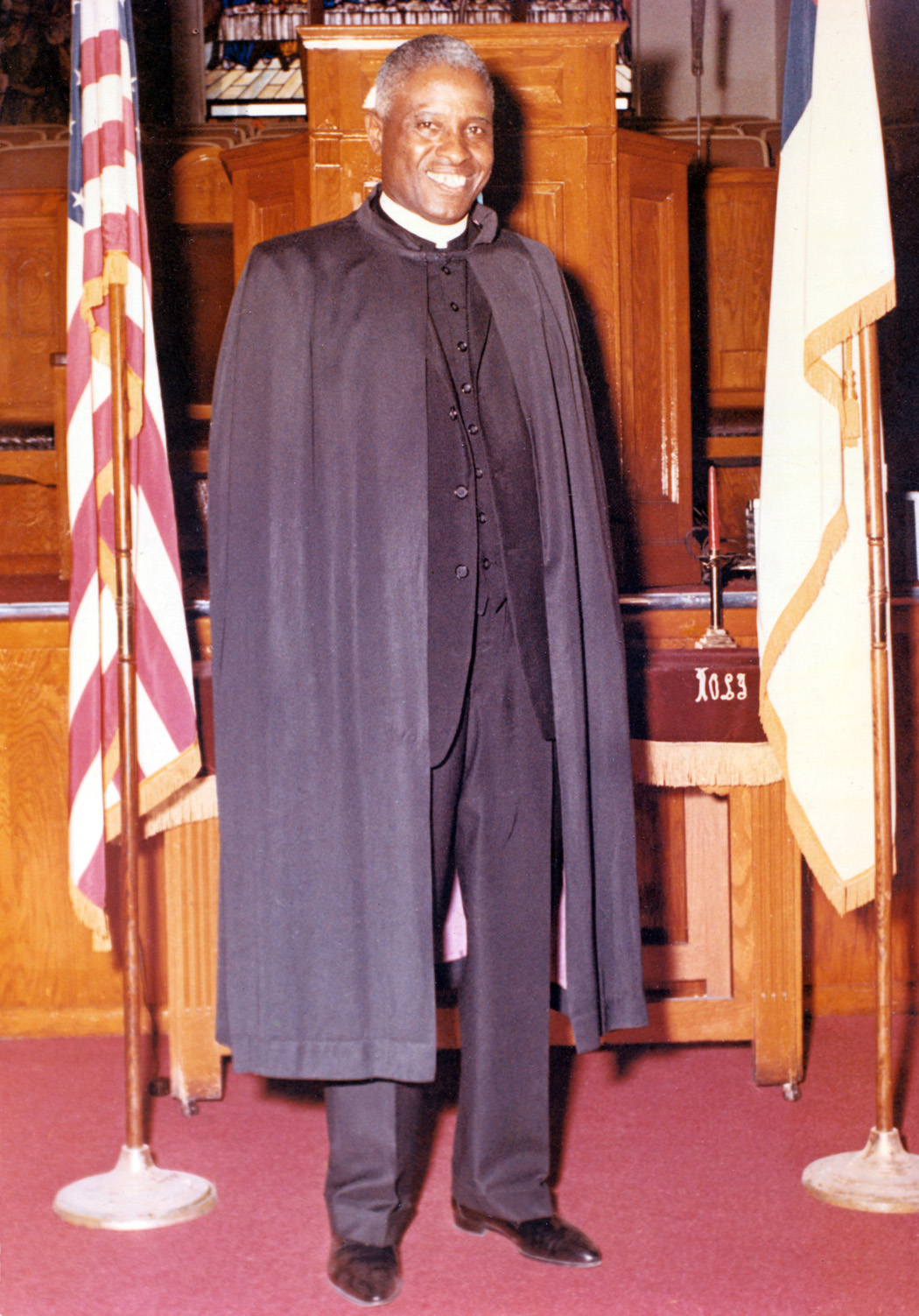 Ray's father, the Rev. Chester Howard Taylor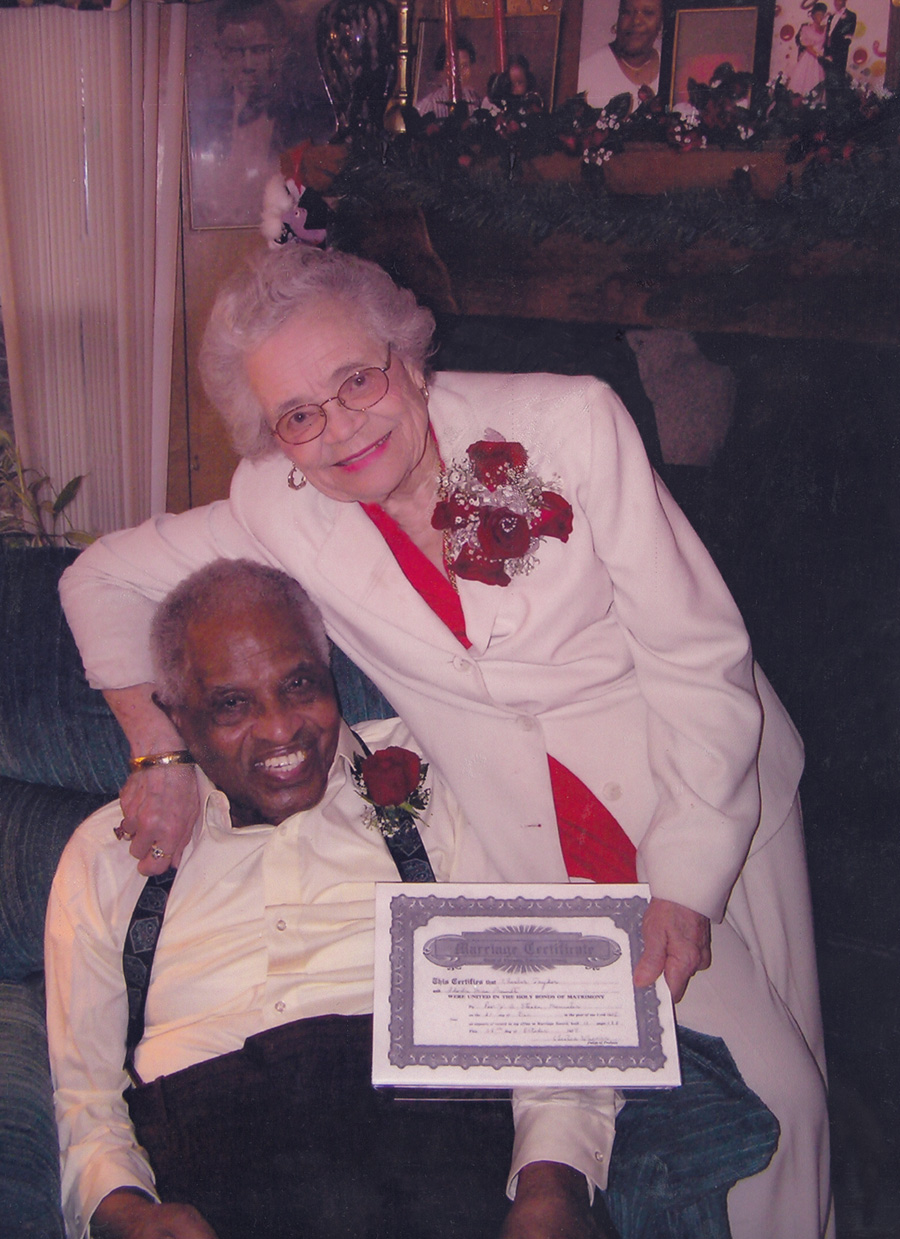 Ray's parents, Rev. C.H. and Floda Taylor on their 70th Anniversary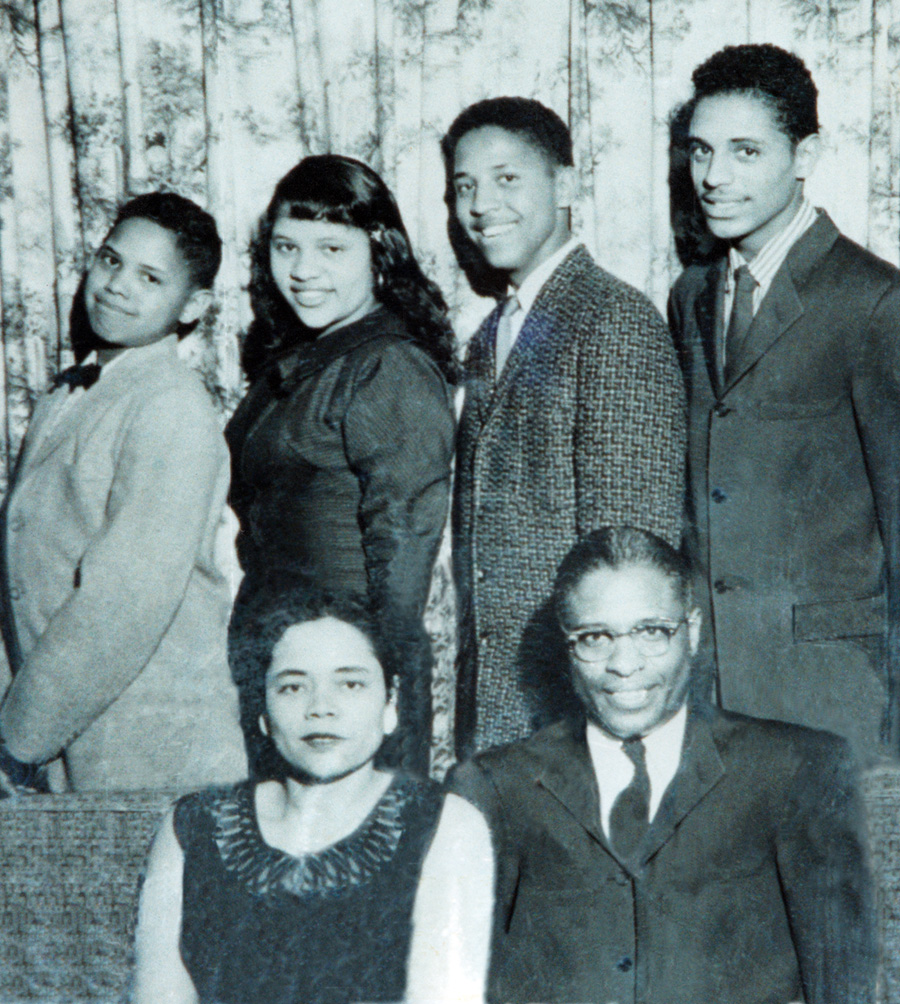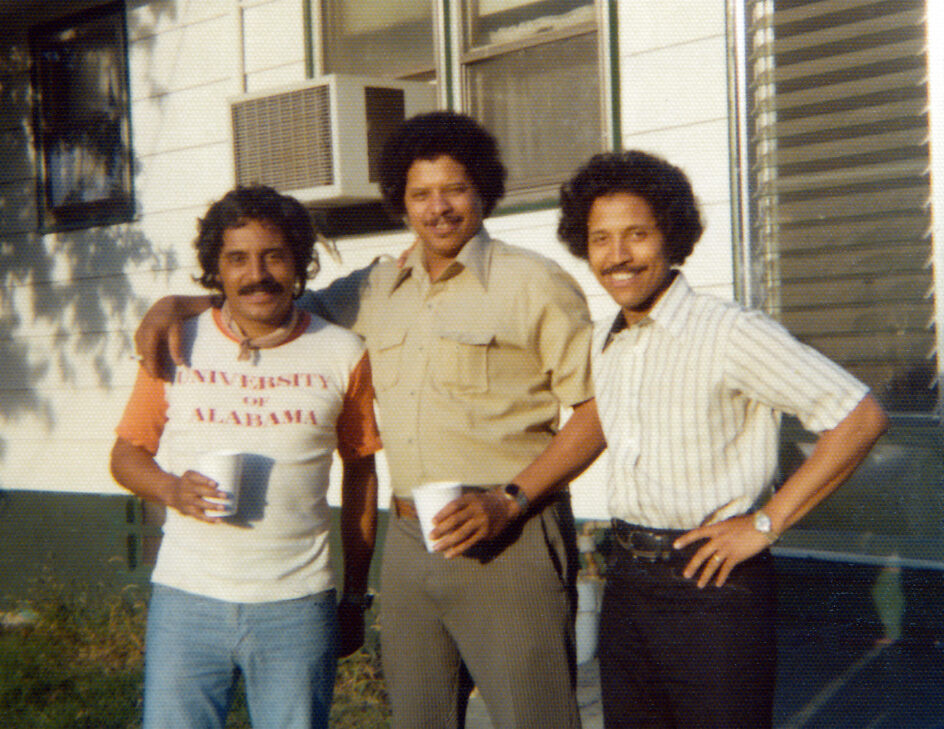 The Taylor brothers: Chester, Billy, and Ray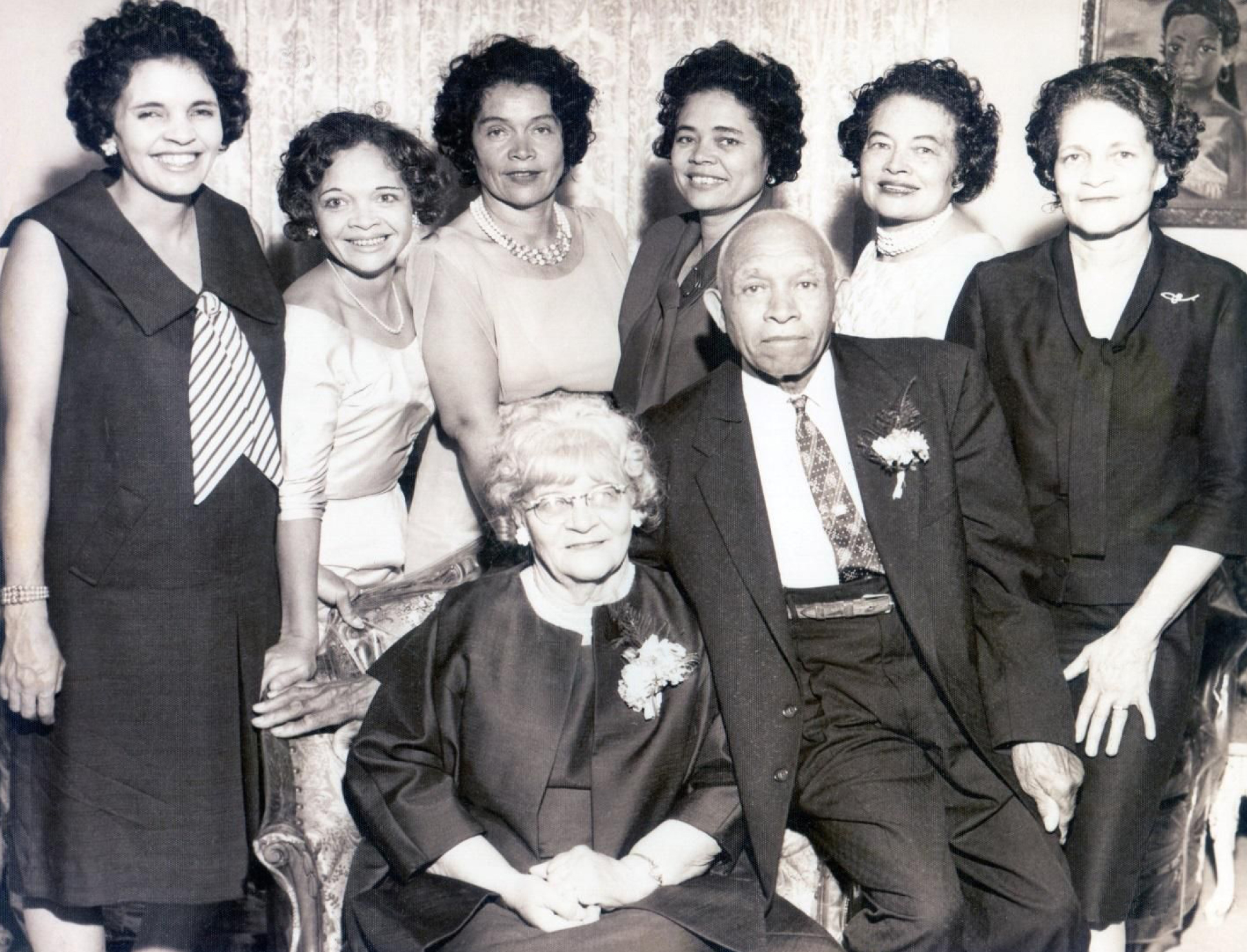 Ray's mother's family, the Prewitts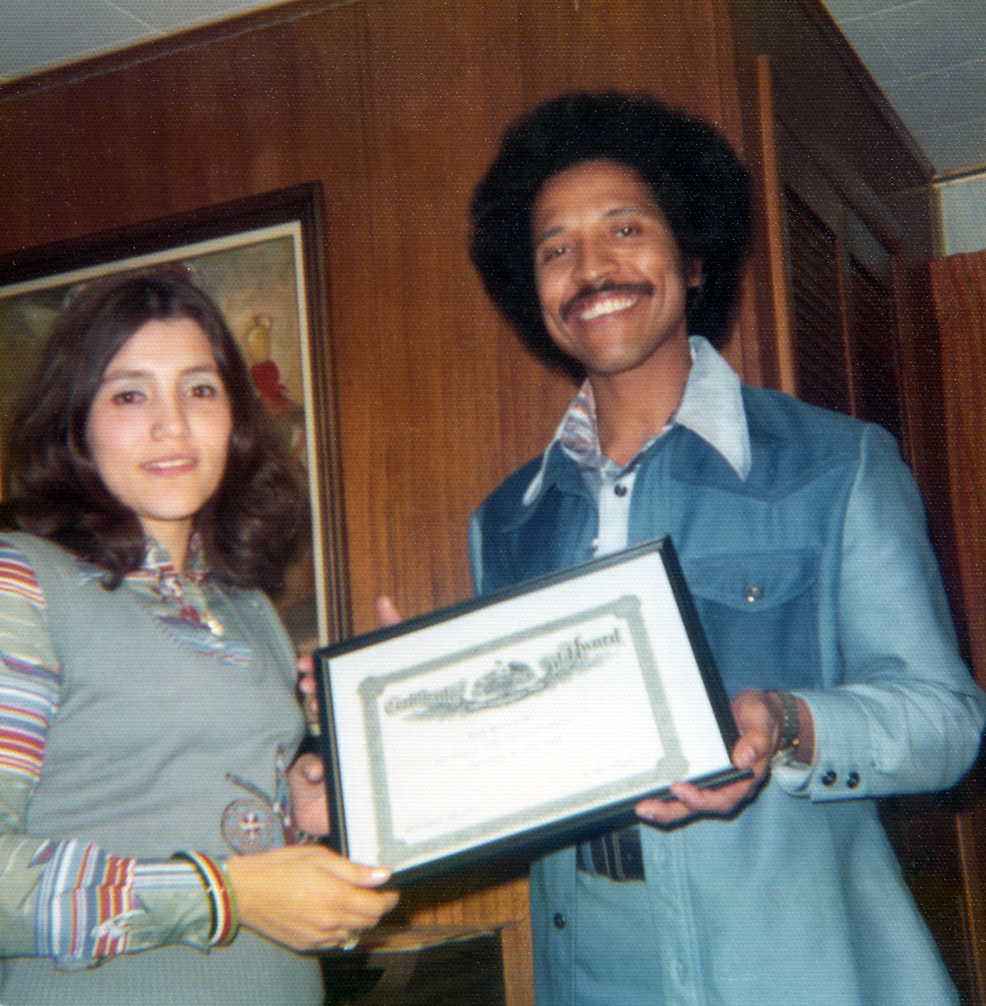 Ray and his office supervisor, Rosa
When I was two years old, my mother told me that my father decided to move our family from Samantha, Alabama, to the south side of Chicago. This emigration was a part of what historians call "The Great Migration."
I began to notice some doctors in the operating room and on the wards. They talked to nurses and technicians as though they were children. These were the people who helped to ensure smooth surgeries and calmed their patients through the night. Without the janitors, housekeepers, dietary workers, technicians, nurses, and, oh yes, doctors, our hospitals would collapse.
Chester drove home in a brand new 1955 yellow Chevy 210 2-door hardtop. That was it! Studies were out, swag was in. Chester was the uncrowned King of Froebel. I was just his little brother, but, there were fringe benefits.
He also had the habit of saying exactly what was on his mind. In the South, this usually led to death or institutionalization for a black man.
The true lover is one who takes that largest of risks: to expose all tender and vulnerable places of himself. He is a giver who, at times, is made honest, helpless, hopeless; to be in Heaven or Hell, but always hopeful.
To contact Dr. Taylor or to order copies of Taylor Made in bulk, please use the form here.